1. In the application tap on settings (gear icon).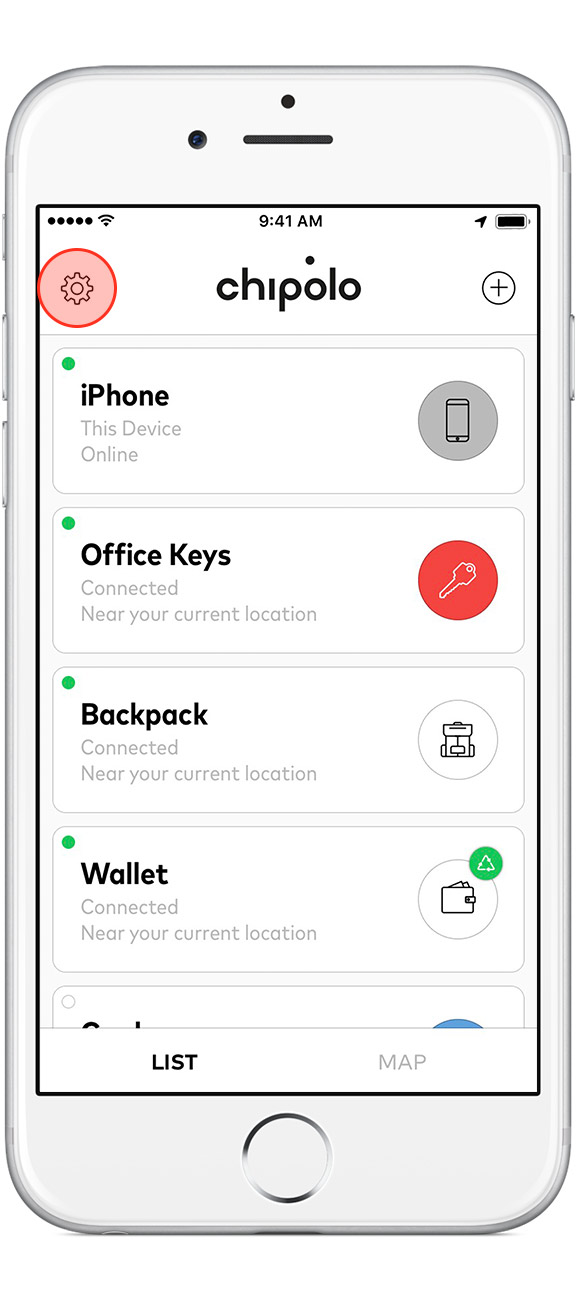 2. Scroll down and select 'Log out'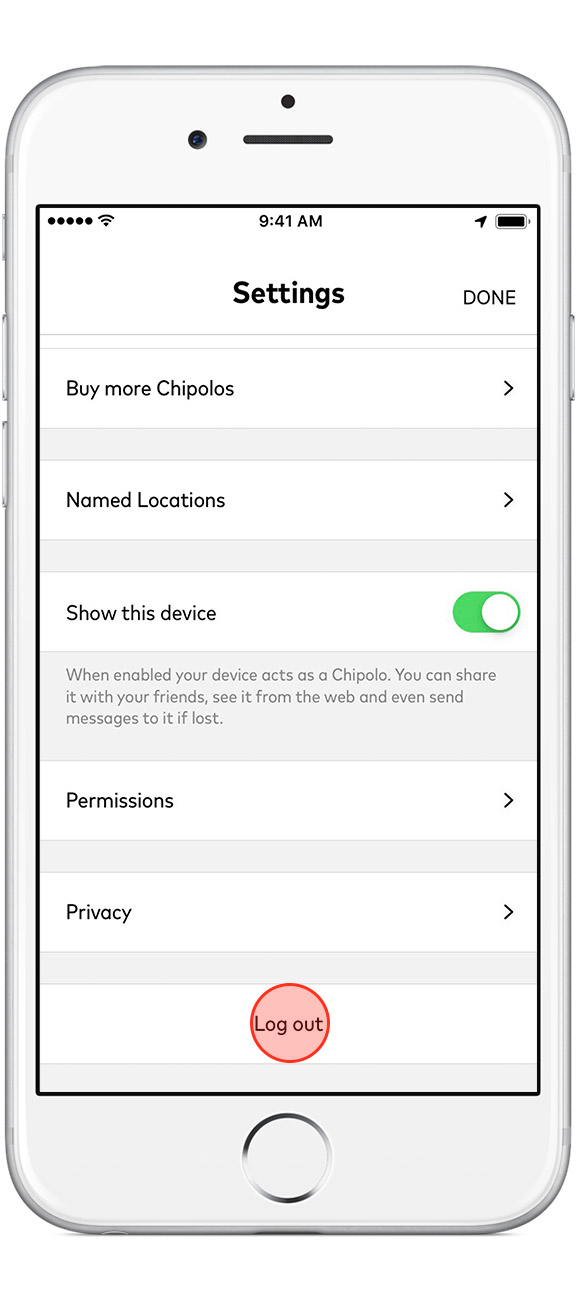 3. Confirm by tapping 'Log out'.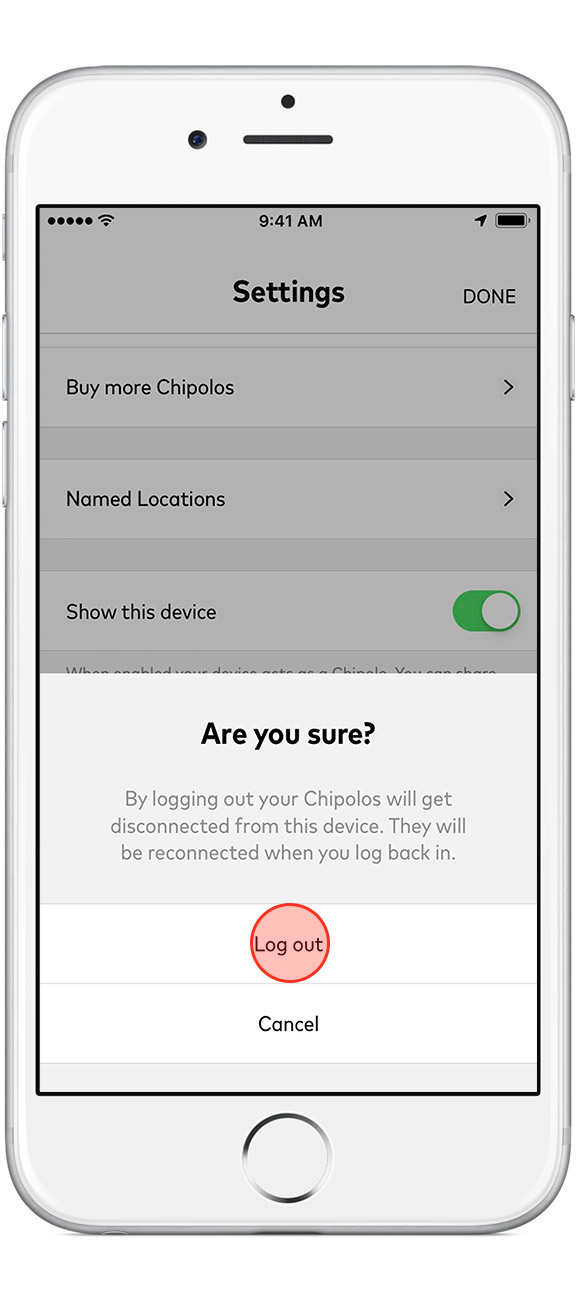 Now you will be signed out and the login screen will appear. Simply select your desired login method (Google, Facebook or Chipolo), fill out your credentials and you will be signed in again.