The Ekster Card is a card-sized Chipolo Bluetooth wallet tracker with a small solar panel to recharge it. It is primarily intended for use in wallets.
When the Ekster Card is low on battery, the regular low battery icon is shown in the Chipolo app to inform the user their card should be recharged. You can recharge your Ekster Card by placing it outside the wallet.
Does my Ekster wallet have a Chipolo smart card?
The older versions of the Ekster smart wallet do not use Chipolo tech. The earliest Ekster tracking cards were supported with TrackR technology (this company is no longer active) and do not work in the Chipolo app.
To see if your Ekster card is Chipolo supported, please check if there is a Chipolo Label on the back of the Card.
Chipolo supported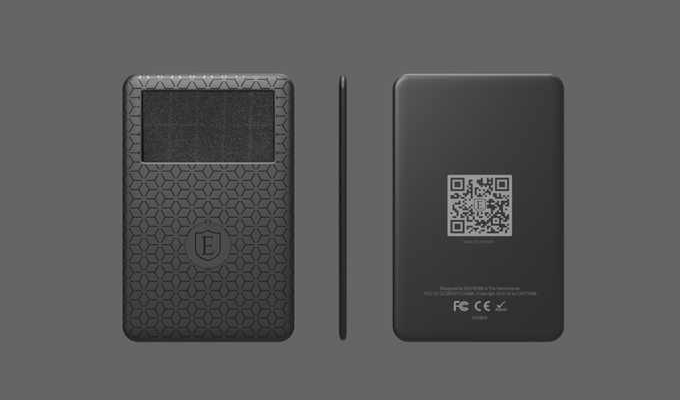 Not Chipolo supported
While Ekster Chipolo Card is fully supported in the Chipolo app, it is an external partner product sold by Ekster. It is not available for purchase through Chipolo and is not covered in the Chipolo product warranty.