Permanently deleting your Chipolo account
You can delete your Chipolo account and its data manually, this is done through the Chipolo web app. The account will no longer be active and can't be used anymore after deleting it.
You can delete your account by following these steps:
1. Open the Chipolo web app on your computer or smartphone and sign in using the same details (email address and password) that you use to sign into the Chipolo app on your phone;
2. In the web app, click on the icon in the top-right corner to open the navigation menu;

3. Choose 'Account Settings';

4. Choose 'Delete account';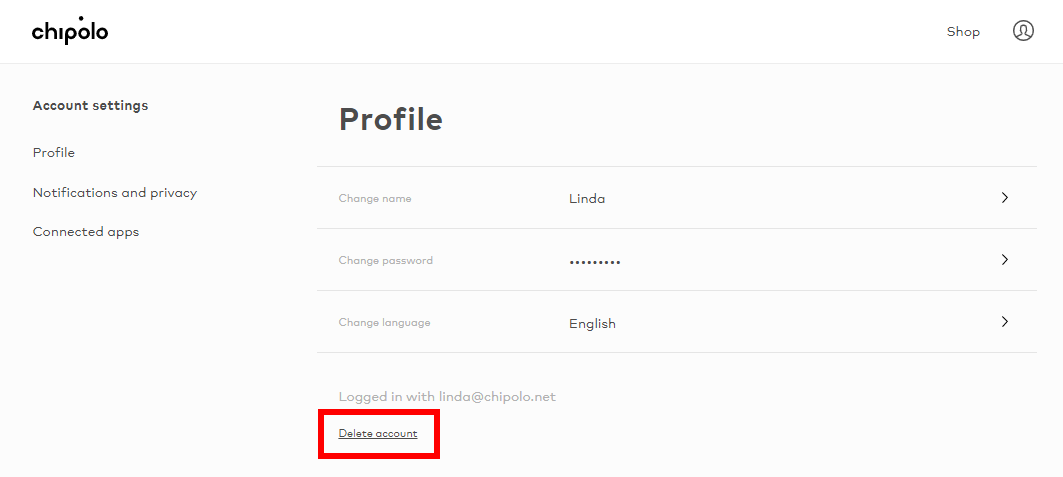 5. Confirm deleting the account by choosing 'Delete'.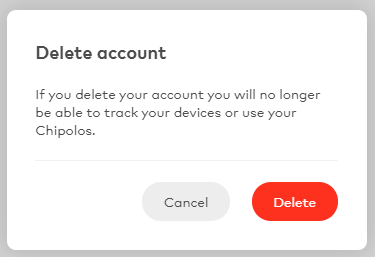 Warning: When you delete your Chipolo account, all the account information and the information of any connected Chipolo are deleted permanently. The Chipolo account and any Chipolos connected to it can no longer be reactivated.
Your account will be deactivated immediately after you delete it, however, it may take up to 30 days for any remaining information to be deleted from the Chipolo systems as well.