If you're having any issue with your Chipolo, we'd love to help! Please contact us on help@chipolo.net before you permanently delete your Chipolo account.
To delete your Chipolo account:
Open the Chipolo web app on your computer and sign in using the same details (email address and password) that you used to sign into the Chipolo app on your phone.
In the web app, click on the 'Account Settings' tab in the left bottom corner.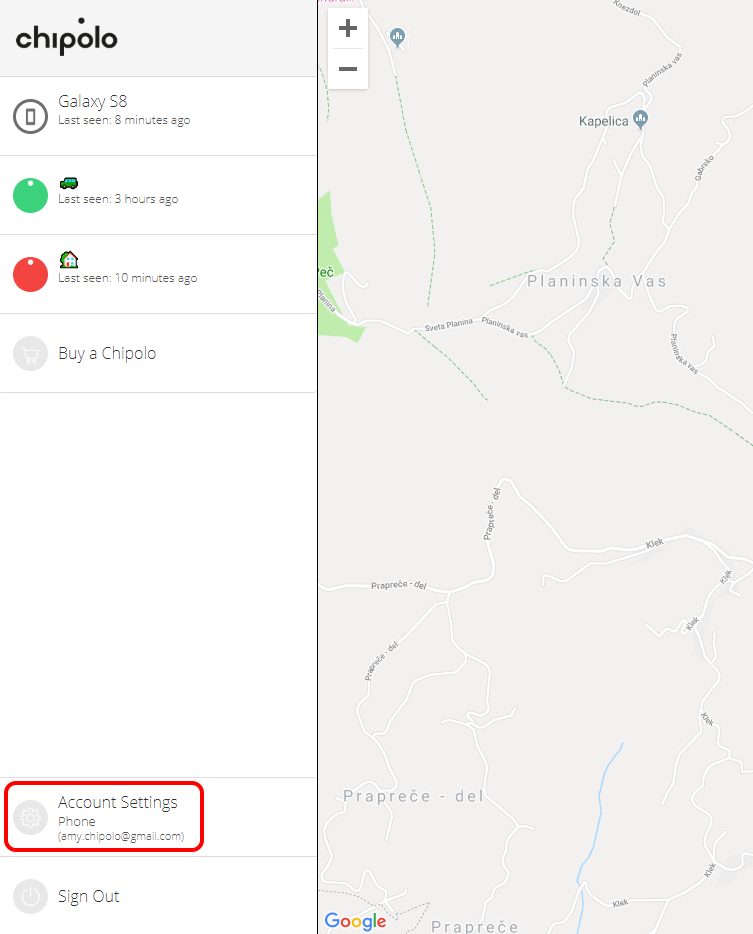 In the pop up that opens, click on the DELETE ACCOUNT button. The button is located under the Account Info tab.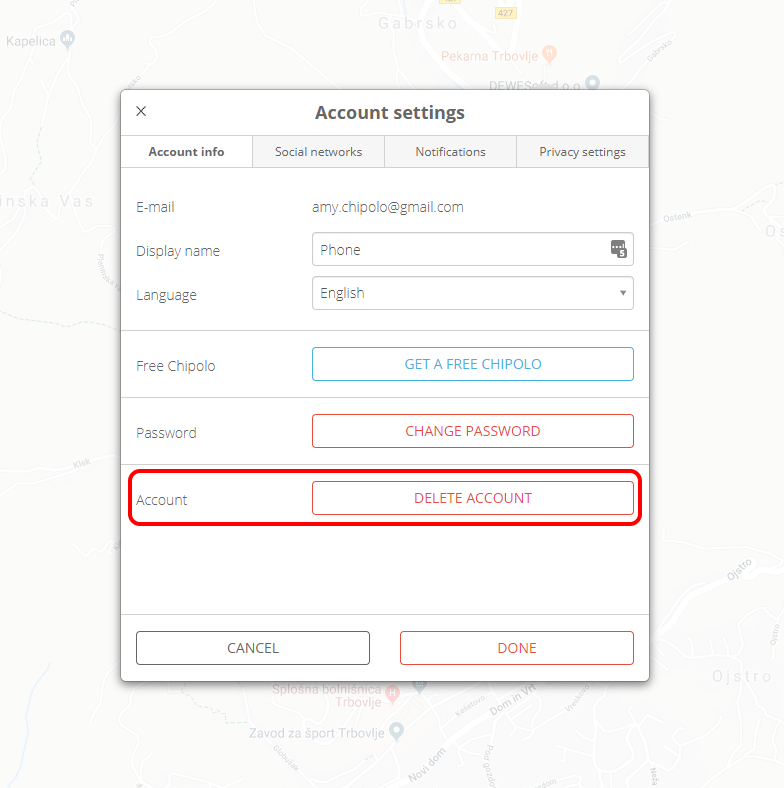 Confirm the account deletion.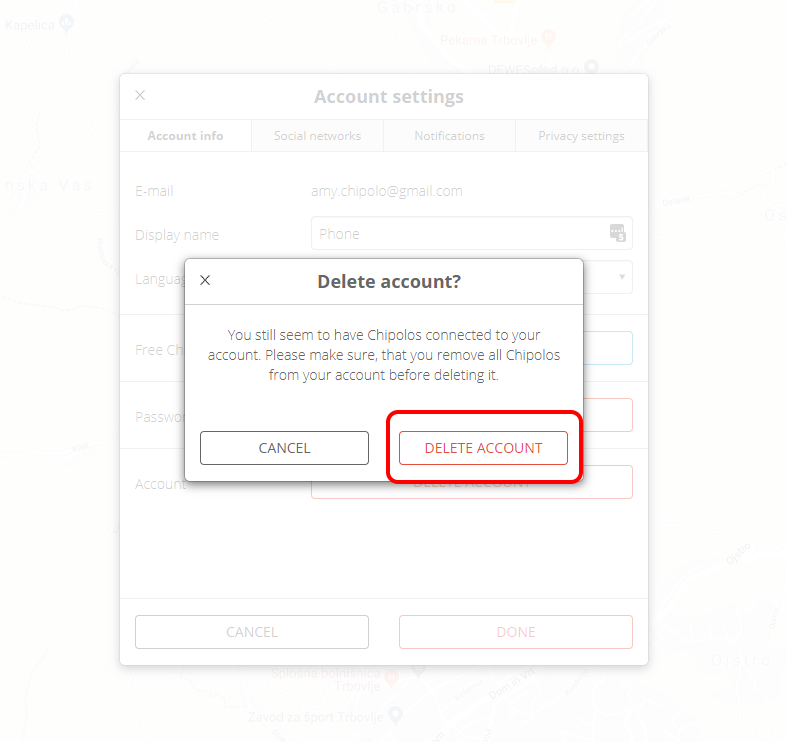 Warning: When you delete your Chipolo account, all the account information and the information of any connected Chipolo are deleted permanently. The Chipolo account and any Chipolos connected to it can no longer be reactivated.
Your account will be deactivated immediately after you delete it, however, it may take up to 14 days for any remaining information to be deleted from the Chipolo systems as well.