Out of Range alerts are a feature of the Chipolo app that alerts you with a notification on your phone, whenever you get out of range of your Chipolos.
Please make sure that the Chipolo app on your device is updated to the latest version for this feature to work.
When enabled, these notifications will trigger a small phone alert to let you know you've lost the connection with your Chipolo in time for you to go back and get them.
These notifications are set up for each Chipolo individually in the Chipolo app and can be turned off and on at any time.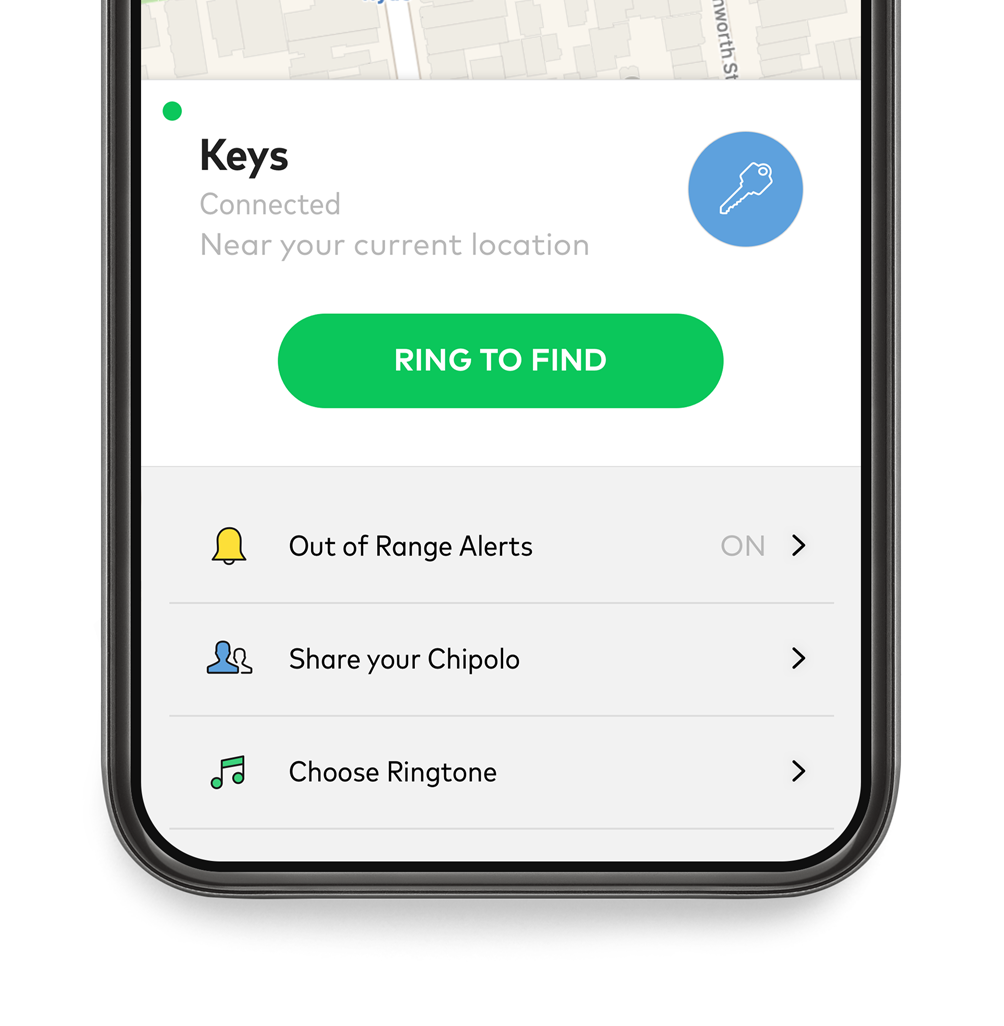 Because the connection is based on Bluetooth technology it's not possible to set up an exact range (this can only be done with GPS trackers). The notification alert will be triggered at a distance between 100 to 200 feet (30 to 60 meters), depending on your surroundings.
For Chipolo ONE finders, the Out of Range alerts are enabled by default.
For Chipolo, CARD, CLASSIC and PLUS users, the Out of Range alerts are not enabled by default. To enable the alerts for these Chipolo models, open the Chipolo app and tap on the Chipolo you want to set them up for. On the next screen tap on the Out of Range Alerts tab and enable the alerts.
The alert that is triggered on your phone when you lose connection is a short ring coupled with a short text notification from the Chipolo app.
If your phone is on silent, the alert will not ring but will vibrate slightly.