With iOS 13, Apple implemented new notifications that alert the phone owner what permissions an app is using on their phone.
Apps are no longer allowed constant access to your location the first time you open them, instead, you can pick from three different options:
Allow location access while you're using app
Allow once
Don't allow
For Chipolo these notifications will pop up asking you to allow Chipolo access to your location.
If you do not allow Chipolo access to your location, Chipolo will be forced to stop keeping track of your phone's location and, consequently, the location of the things you attach your Chipolos to.
Picking Allow Once will give the Chipolo app access to your location data, but the next time the app will want to update the location of your things on the map in the Chipolo app, you'll again have the notification pop up on your phone's screen.
How to ensure the Chipolo app will always display the correct location where your item was seen last:
1. Open the Settings app on your iOS device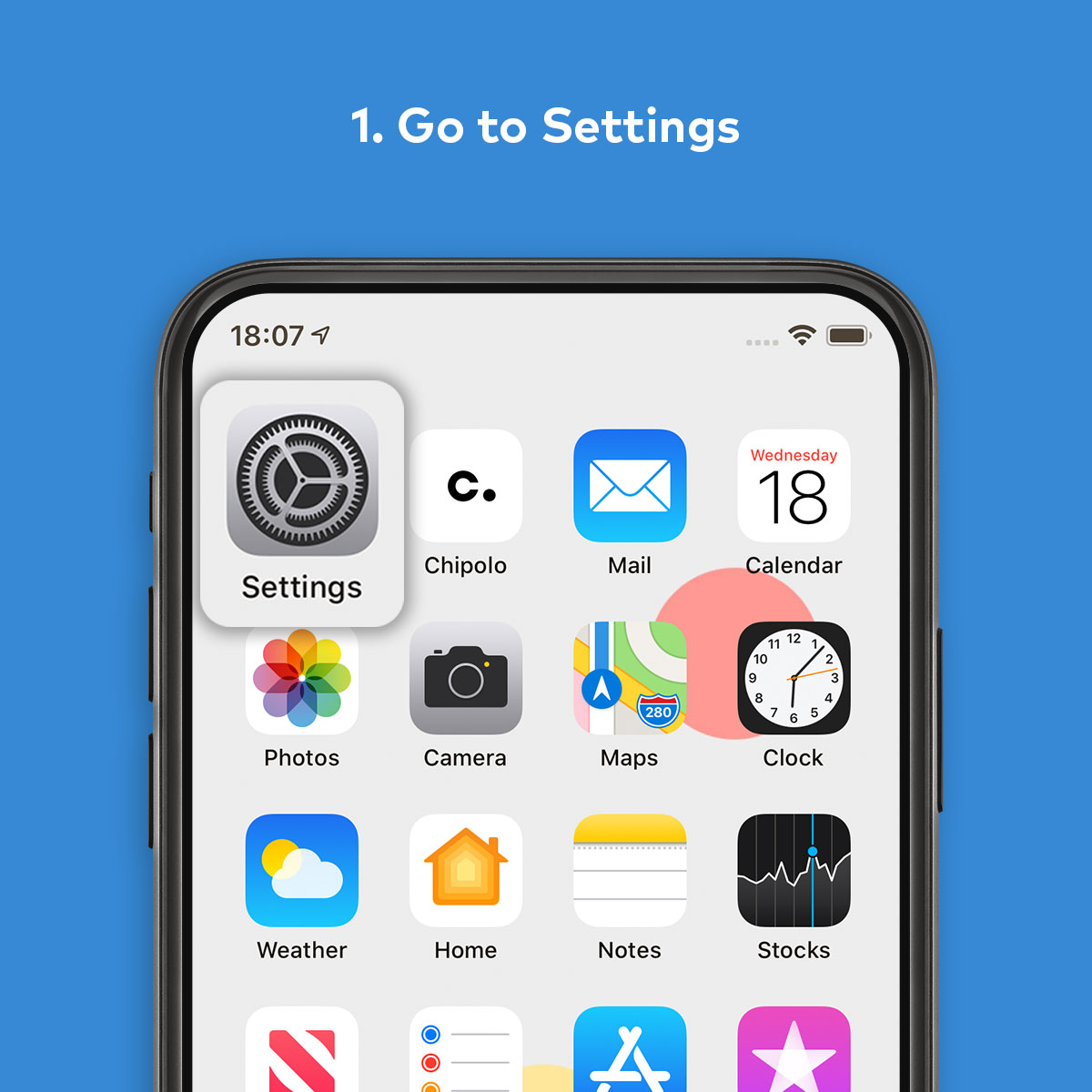 2. Scroll down the list of apps and tap on Chipolo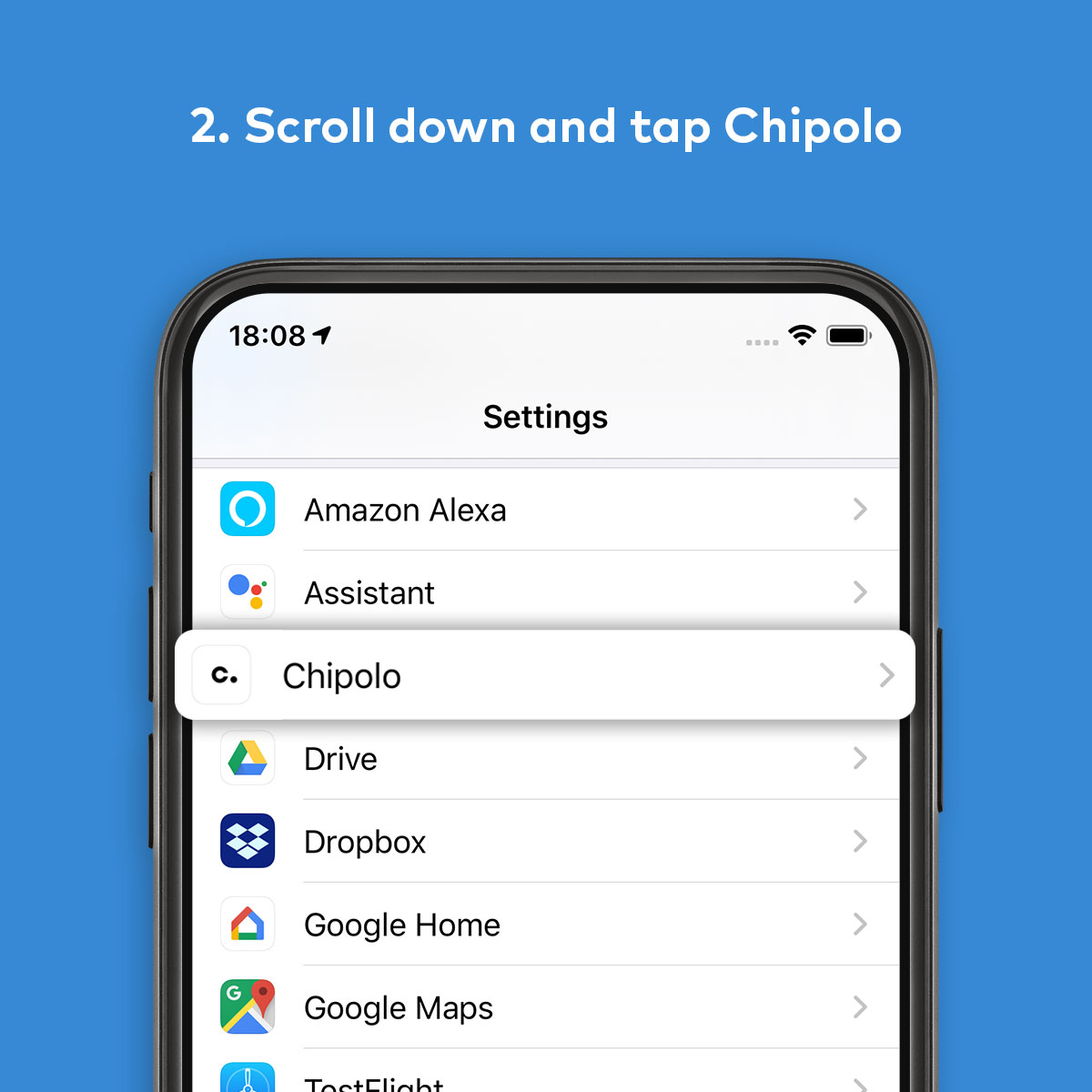 3. On the next screen tap on the Location tab to open the location permissions screen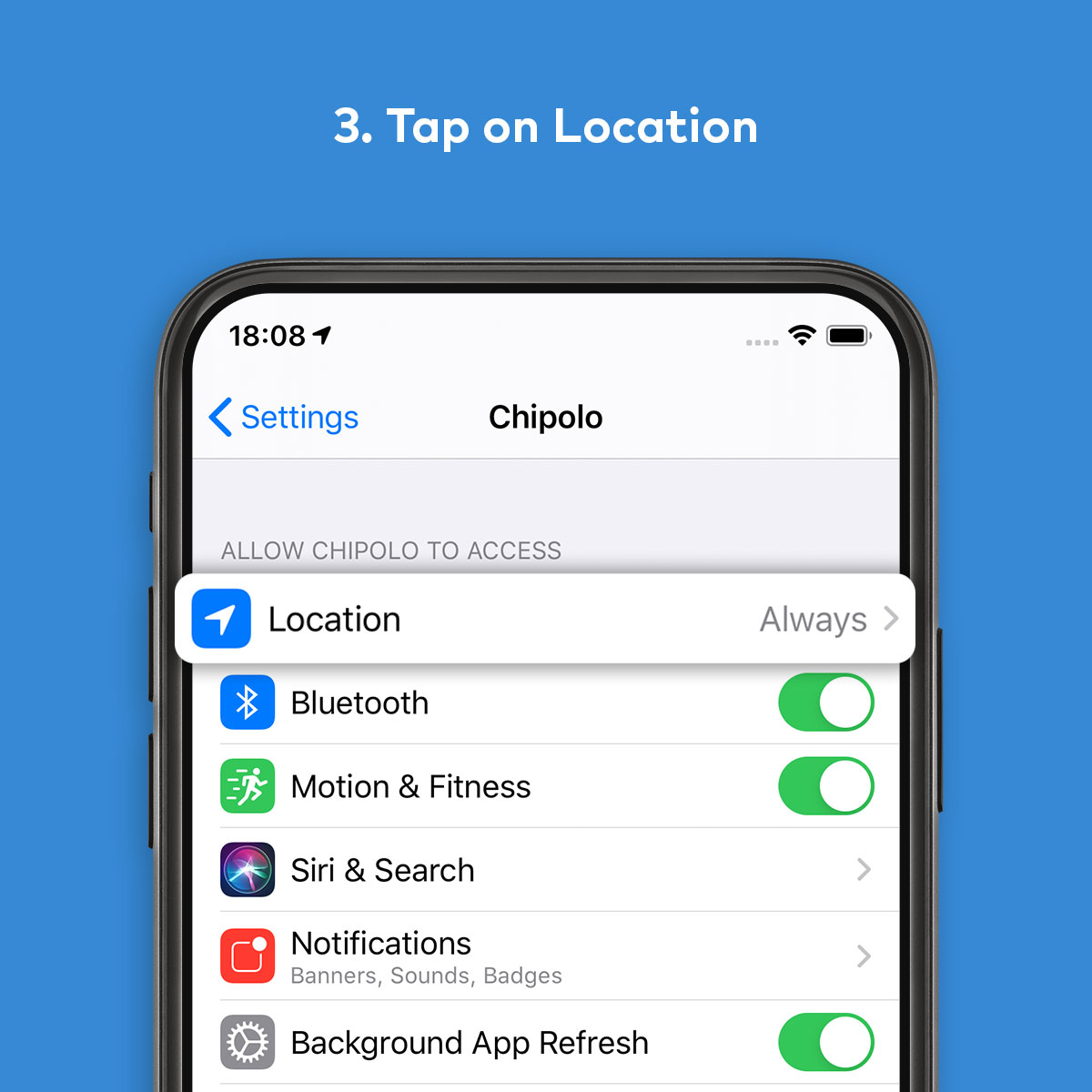 4. In the menu select Always
This will allow the Chipolo app to display the latest location where your Chipolo was last connected to your phone